WELCOME
C

A

R

DA

NO FRIENDS
Cardano Robots is a collectible art project. Each piece you can buy as NFT. Our art will be minted as a native token on Cardano blockchain. Cardano Robots features 2,590 unique pieces.
LARGEST EDITION
FRIENDS

These robots are friendly, have a lot of friends and a lot of activities.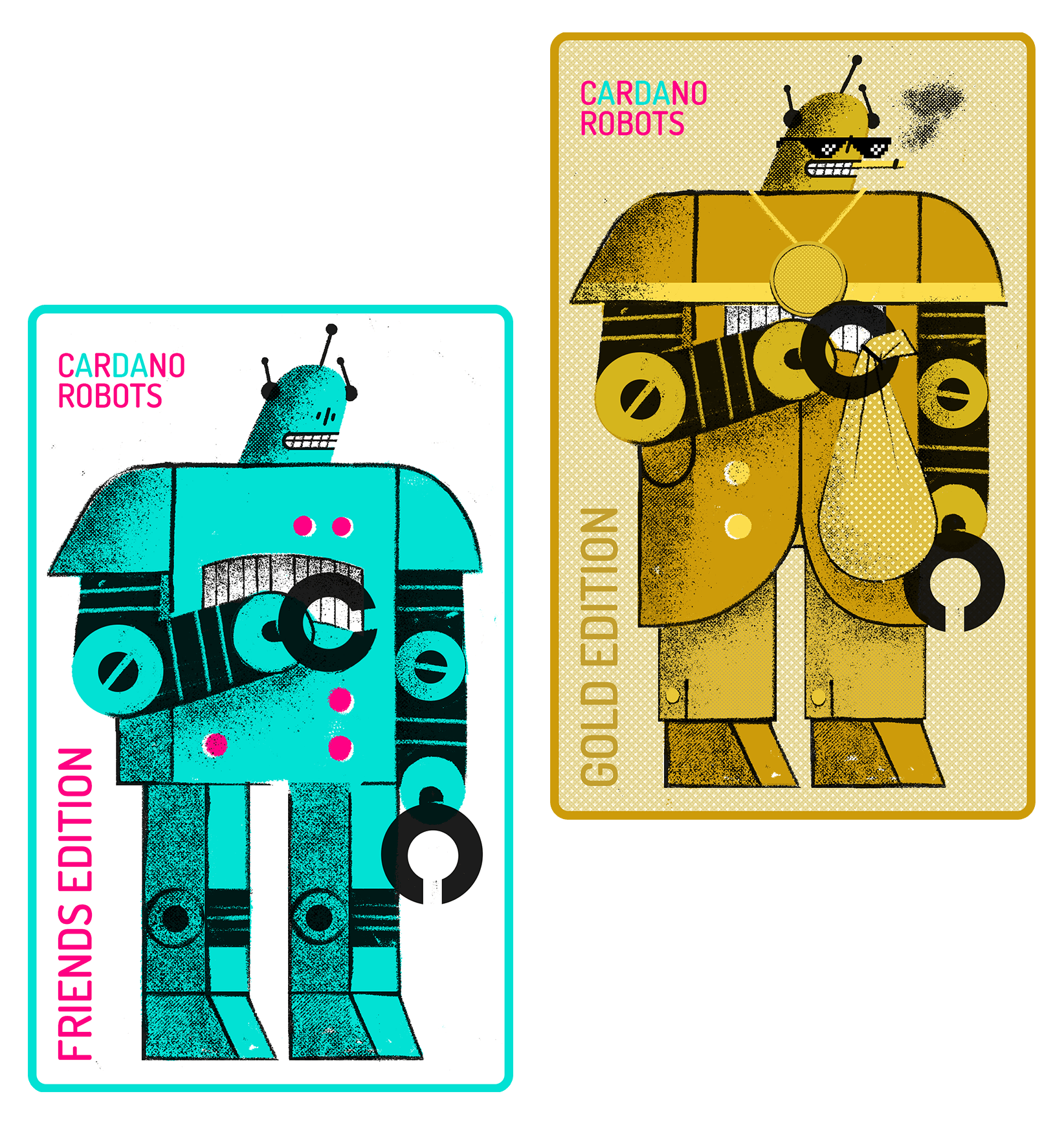 This is the smallest edition of Cardano Robots. They are rich and influential robots that occur in small quantities. They are characterized by gold necklaces, a cigar, a crown and a bag full of cardano ​coins.
SMALLEST EDITION
GOLD

Join to our community, invite your friends and get special referral giveaway.
Our project was werified on



Listed on